ABOUT THE VEF WORKSHOP


✮ November 18-19, 2021 ✮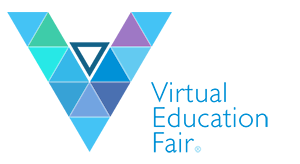 With VEF Workshop, Universities, High schools, Boarding Schools, Business Schools, Language Schools, Summer Schools, and Service Providers all around the World meet with their potential agents from around the World!
VEF Workshop can be defined as the implementation of the instruments used and the process monitored in the classical workshop to a web-based technological system. In this concept, the facilities offered each side (stand owners and visitors) in the classical agent workshop, and much more are also available in our online exhibition.
VEF Workshop is the world's first and only online agency fair and aims to bring together institutions around the world and branded agencies.
VEF Workshop will be held on November, 18-19, 2021 via www.vefworkshop.com web address.
What to Expect from VEF Workshop:

-32 pre-scheduled meeting slots
-Meet with high quality agents
-Fast and easy access
-2 day live event
-Total of 10 days activity
-Export the agents profile who has visited your booth

VEF offers exclusive opportunities to participants to outstand from the crowd – seminars, webinars, promotional activities etc. Just check the opportunities with VEF Team!
---
ONLINE SEMINARS
VEF Workshop has more pros than cons from traditional agent workshop. 4 seminar sessions will be held per day. During the seminars educator will be able to share their screen, use webcam, microphone or any document which they want to share with the agents, after the presentation Q&A session can be held and educators can invite the agents to their booth for further information.The seminars will be recorded and uploaded to VEF YouTube account and ensured that the publication will be permanent. In addition, record of the seminar will be shared with the educator.
From start to the end of all seminars a VEF consultant will join the seminar to help translation if necessary to support the speaker.
---